Ellie Davies - Chalk Streams
Ellie Davies is a fine art photographer who completed an MA in Photography at the London College of Communication in 2008. Her work explores the fabricated nature of landscape by making a variety of temporary and non-invasive interventions in the forest, which place the viewer in the gap between reality and fantasy. Creating this space encourages the viewer to re-evaluate the way in which their relationship with the landscape is formed, and the extent to which it is a product of cultural heritage or personal experience.
In her latest series, Chalk Streams, Ellie focuses on the rare and delicate ecosystems of chalk streams which are under threat from numerous stressors including climate change, rising sea levels, pollution from sewage overspill, water abstraction, farmland runoff and the practice of stocking rivers with trout for sport fishing.
These streams are typically wide and shallow, their cool stable waters emerging from underground sources which flow across flinty gravel beds provide a unique ecosystem supporting a high biodiversity of wild creatures and have been likened to rainforests and coral reefs in their ecological importance.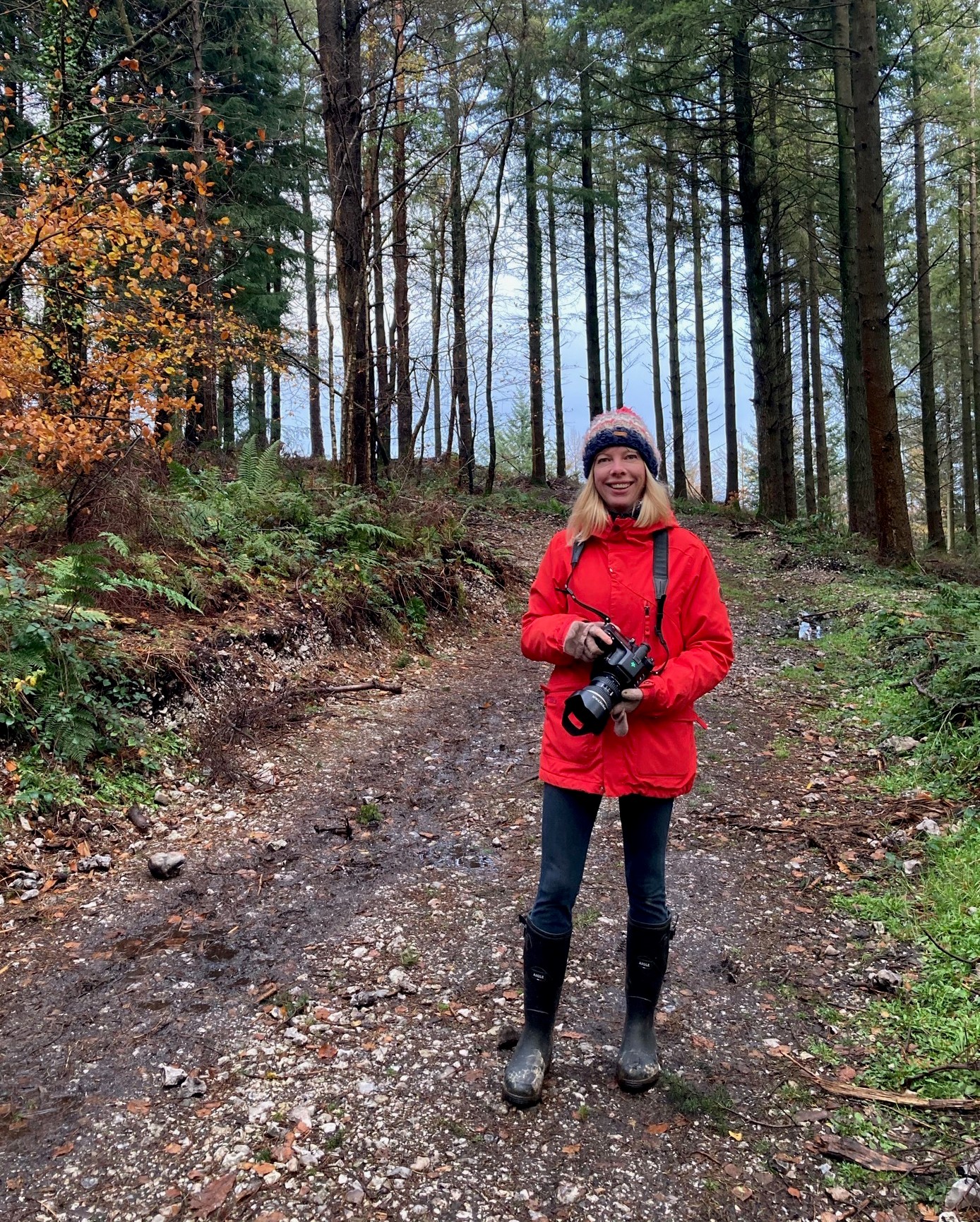 "In this series, light reflected from the surface of the nearby sea is overlaid onto these chalk streams creating a sparkling ingress. This beguiling glimmer snakes its way upstream, but the peaceful waters and Arcadian setting bely a darker narrative. The transposed light symbolises the coming consequences of climate change and rising sea levels as they insidiously impose themselves on these pristine landscapes, bringing together two places that should never meet.."
Ellie's career goes from strength to strength. In 2018, she won 1st Prize in the Landscape category at the Julia Margaret Cameron Awards for her series 'Fires', and in 2017 she won the Magnum Photography Award, Fine Art Category and The People's Choice Award at the Aesthetica Art Prize 2016 both for her 'Stars' series. She has also been awarded prizes at many prestigious Art Awards including 1st place in the 2015 Smithsonian Photo Contest. She has also been awarded the Kontinent Awards (2014), Art Gemini (2014), the Professional Women Photographers International Juried Exhibition (2012), Lens Culture International Exposure Awards (2011) and the PX3 Paris Prix de la Awards (2010).  
Interview With Ellie Davies
In the winter of 2019-20, the New Forest, Davies' setting for her many projects, experienced a succession of storms and subsequent severe flooding. Huge swathes of farmland and heathland lay under sheets of water for consecutive weeks, and many areas of woodland were submerged. It was from this starting point that 'Seascapes' was born. Although begun as a project about global weather effects, Davies found that it spoke to her as a personal meditation on her relationship with the landscape, particularly the woodland which features in so much of her work.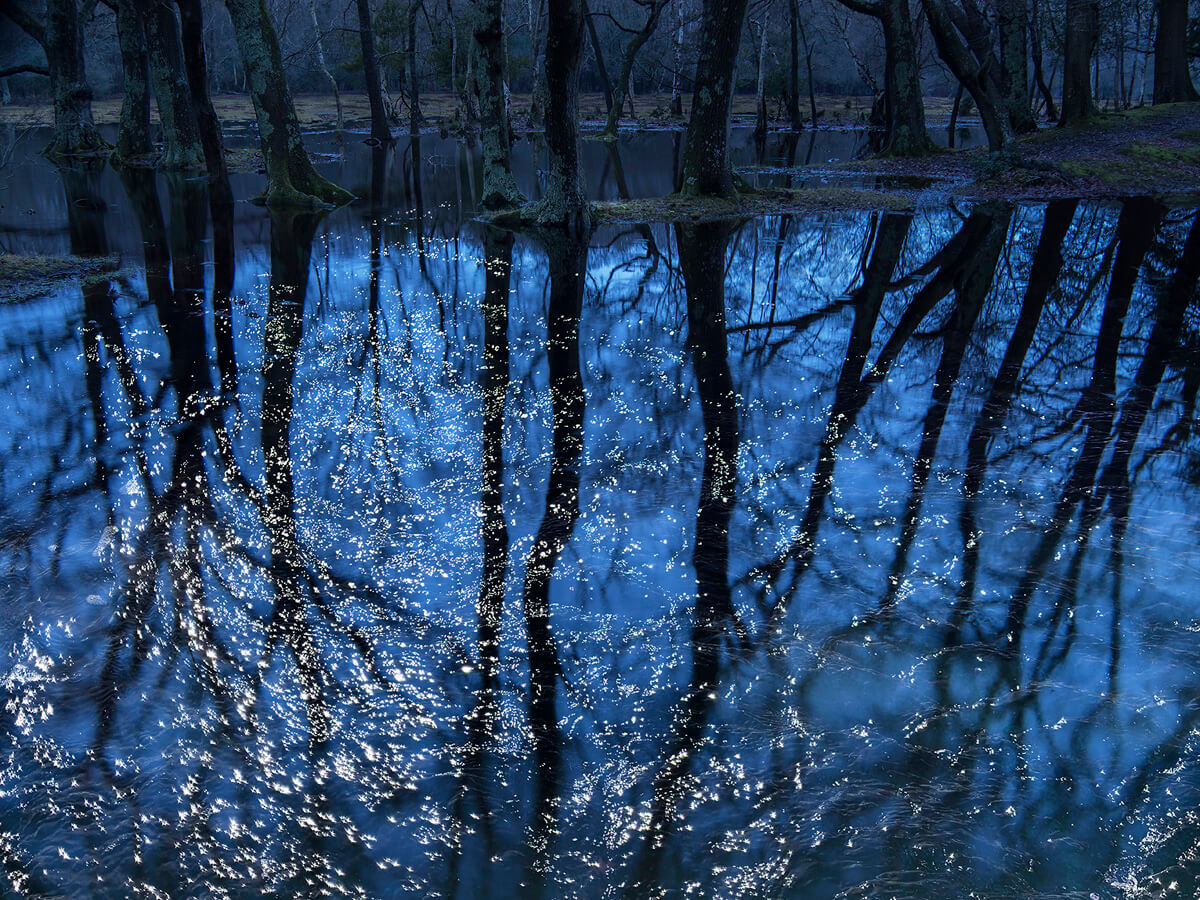 Ellie Davies, Seascape 7, 2020
90 cm x 120 cm, Edition 1/7
Prices starting at £1,200 exc VAT
Also available as:
90 cm x 120 cm, Edition 1/7
Prices starting at £1,200 exc VAT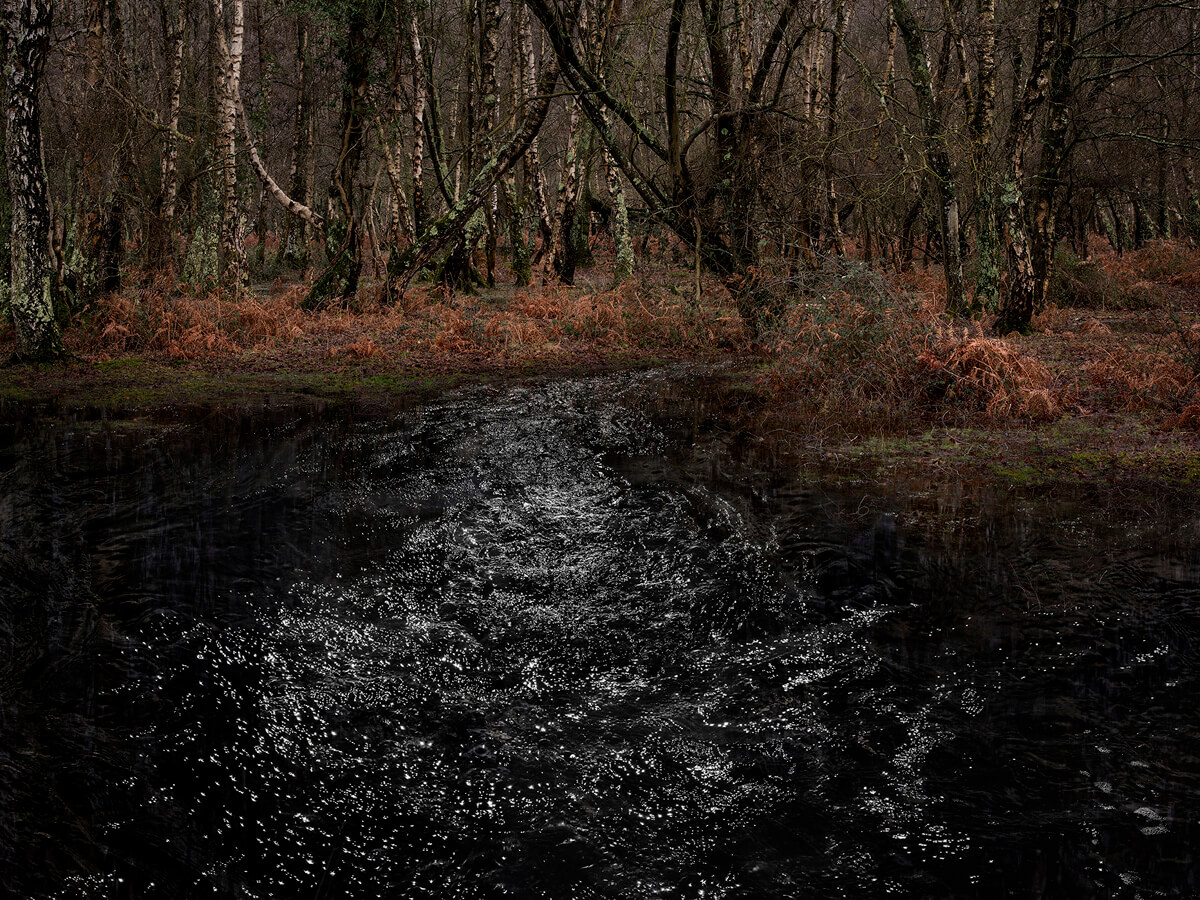 Ellie Davies, Seascape 8, 2020
90 cm x 120 cm, Edition 1/7
Prices starting at £1,200 exc VAT
Also available as:
68 cm x 90 cm, Edition 1/7
Prices starting at £900 exc VAT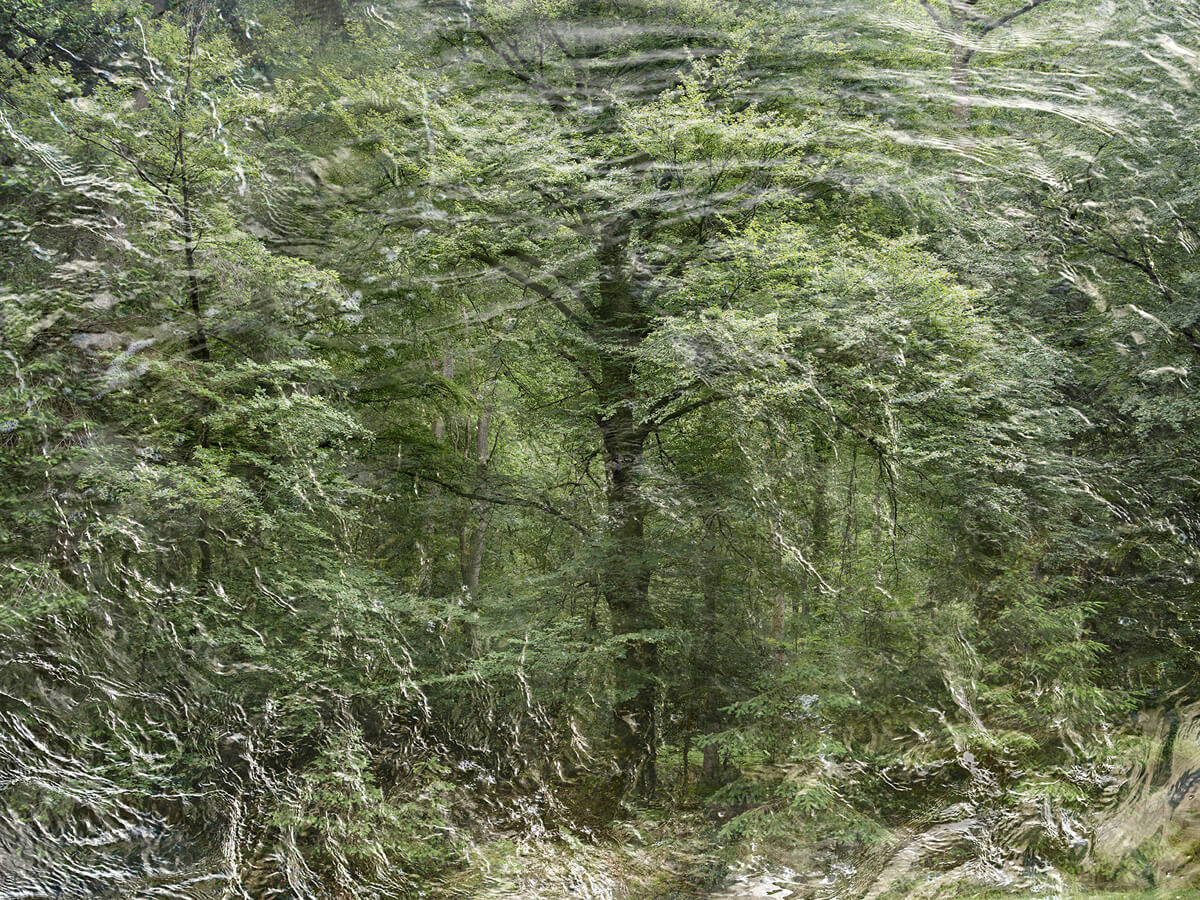 Ellie Davies, Seascape 9, 2020
90 cm x 120 cm, Edition 1/7
Prices starting at £1,200 exc VAT
Also available as:
68 cm x 90 cm, Edition 1/7
Prices starting at £900 exc VAT